4moms products are loaded with bells and whistles to make your parenting journey as smooth as possible. 4moms quality and technology are one-of-a-kind. Shop like new and used bassinets, baby swings, playards and more.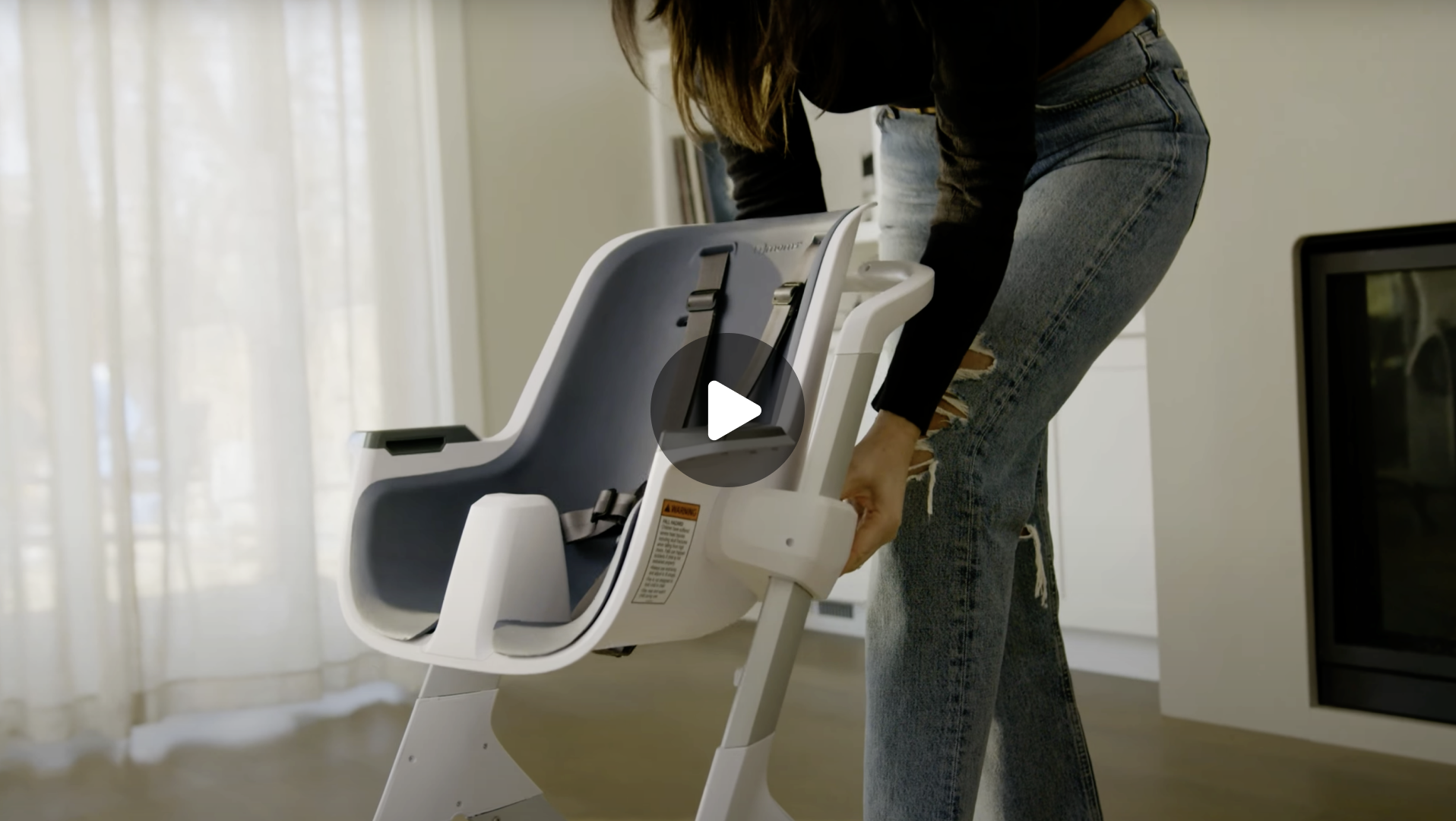 At GoodBuy Gear, we love 4moms not only as a brand partner but as a brand with values and a mission to give back. 4moms launched back in 2005 with the innovative MammaRoo. This game-changing product was meant to mimic the soothing sway of a parent's arms. The product has stayed true to the original sleek design, but continues to be refined and updated based on parent feedback and the latest technology.
4moms went on to launch additional products to meet various ages and stages of your little one's journey with both parent and baby in mind. When 4moms launched Breeze Playard, it was unlike any playard experience on the market—it was a breeze to fold and it carried a much higher price tag than all others at the time. Much of the premium market followed 4moms lead, but they pioneered another existing space that was crowded with oversized, look-alike products.

4moms products we recommend checking out:
MamaRoo Multi-Motion Baby Swing**: Over 6k 4+ star reviews from parents, need we say more? Keep in mind the movement is unique with a sway setting meant to mimic a parent's arms plus many other amazing features (think swing, rocker, soother combo with small footprint and Bluetooth). In this model, the strap and harness were redesigned to make it safe for use.


Playards: 4moms has got a great selection of innovative playards. We recommend the Breeze Plus with bassinet/changer or Breeze Go.


MamaRoo Sleep Bassinet: This is a smart bassinet with amazing features (like rocking motions and white noise options) and a decent size sleep surface.


Other Cool Products

: Connect High Chair and the Cleanwater Tub with a digital water temp screen and run-through water design.

4moms quality is unsurpassed so be prepared to pay for quality and technology, but keep in mind, that all 4moms products retain stellar resale value! Check out our payout estimator to see how much you can earn back.
**4moms issued a voluntary recall on the below MamaRoo and RockaRoo Infant Swings and Rockers due to hazardous entanglement and strangualtion issues. We have stopped selling these products on our site.

For more information about the voluntary recall, visit MamaRoo. For more details on our response to recalled items, check out our Safety Standards.
Our Wingmoms clean, photograph and quality check each item.
We sell safe, quality-checked, clean products so you can shop with confidence.
Our proprietary technology ensures that recalled items are never listed.